Less Labor. More Love. Introducing Clover Station.
The Clover Station is a powerful, reliable, and easy-to-use payments and business management solution for small and mid-sized merchants. With the security and reliability of a terminal coupled with the flexibility of a cloud-based POS, Clover Station is the first solution to meet the complete spectrum of the needs of small business owners. The Clover solution is ideal for Full Service Restaurants and Quick Service Restaurants today, enhancing the face to face experience with the cardholder and building client relationships.
Please note that when ordering Clover Station(s), it is required that the merchant's address be entered for shipping in order to ship the hardware directly to the merchant's location. Two different Clover Station bundles are available and can be found in the shopping cart under the category "Clover Items".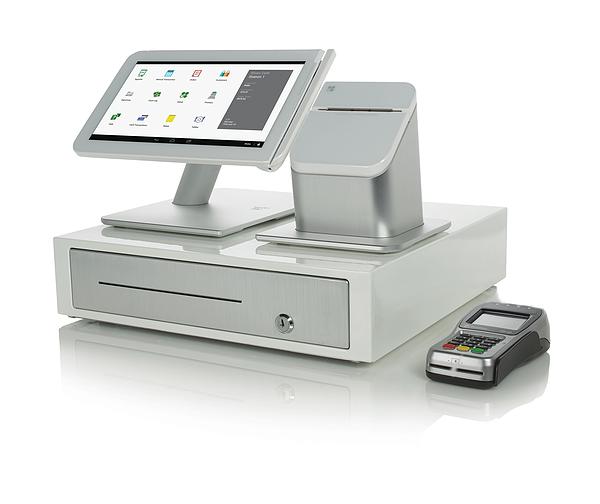 Both bundles include a merchant welcome kit, the necessary cables for setup and two rolls of paper.
Clover Station Bundle with Cash Drawer
Includes the Touchscreen Display, Receipt Printer and the Cash Drawer
Clover Station Bundle without Cash Drawer
Includes the Touchscreen Display and Receipt Printer